The "Green Life" Initiative was launched on the 27th of June to attain and champion the sustainable development goals targeted at fostering sustainable environments and promoting holistic wellness both inside and outside of Sahara. The overriding objective being a cleaner, healthier and sustained environment. The UN's Sustainable Development Goal (SDG) 13 tasks us with taking urgent action to combat climate change and its impact in a variety of ways.
There will be various initiatives undertaken by the Sahara Group underneath the Green Life umbrella but the first of these is recycling. Recycling has commenced in our Fowler Lagos, ljora Lagos and Abuja offices thus far and the initiative taken to the ljora community in Lagos where Asharami Snergy Limited operate out of. We will be commencing our "Recycle for Benefits exchange' with the ljora community to combat the menace of pollution as the flagship project. Sahara is working with multi- stakeholders partners such as recycling companies and Lagos State Waste Management Agency (LAWMA) in ensuring that we attain several goals in one in a manner that is fit for purpose.
Acknowledging the fact that tackling plastic pollution in the said community is an urgent requirement frequently leading to flooding and the associated illnesses that accompany floods and stagnant water, Sahara is raising awareness and encouraging the recycling of waste in exchange for various benefits from monetary, to waste management and health. Itis anticipated that this project will commence on a modular basis as the various elements are introduced, expanded and possibly in some cases swapped for others that will ensure maximum social impact is attained.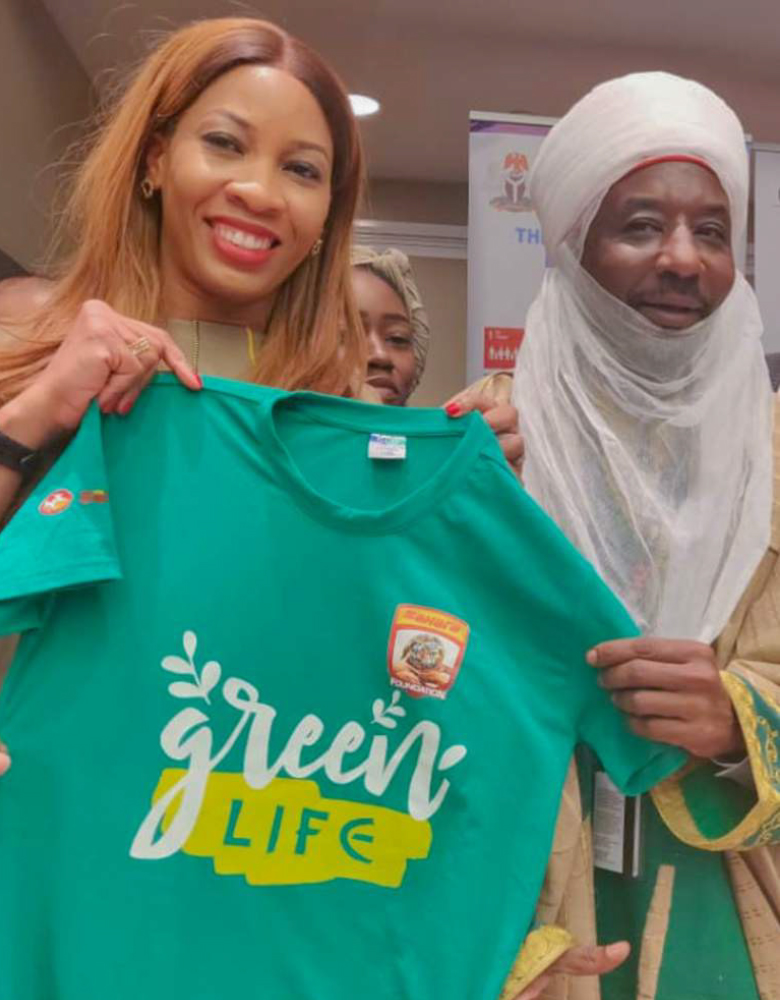 Sahara Group is committed to being an active participant in the multi-stakeholder mix challenged with tackling the menace of climate change and creating new and innovative partnerships with a focus on the protection of our environment.
As such, we recently took this message to New York and on the sidelines of the just concluded 74th United Nations General Assembly as a means of raising global awareness on what the Green Life initiative seeks to achieve as well as seeking for potential partners for greater impact.
This initiative was well received as timely and necessary as we discussed and had the initiative endorsed by the following:
The UNDP's Assistant Secretary General and Director of UNDP's Regional Bureau for Africa – Mrs Ahunna Eziakonwa
The Senior Special Advisor to the President on Sustainable Development Goals – Princess Adejoke Adefulire
His Royal Highness Emir Sanusi Lamido- UN Secretary General appointed SDG advocate
Why Recycling and how does it help? Nigeria generates approximately 276,000 metric tonnes of waste daily. 1 tonne of waste is equivalent to twenty(20) 50kg bags of cement!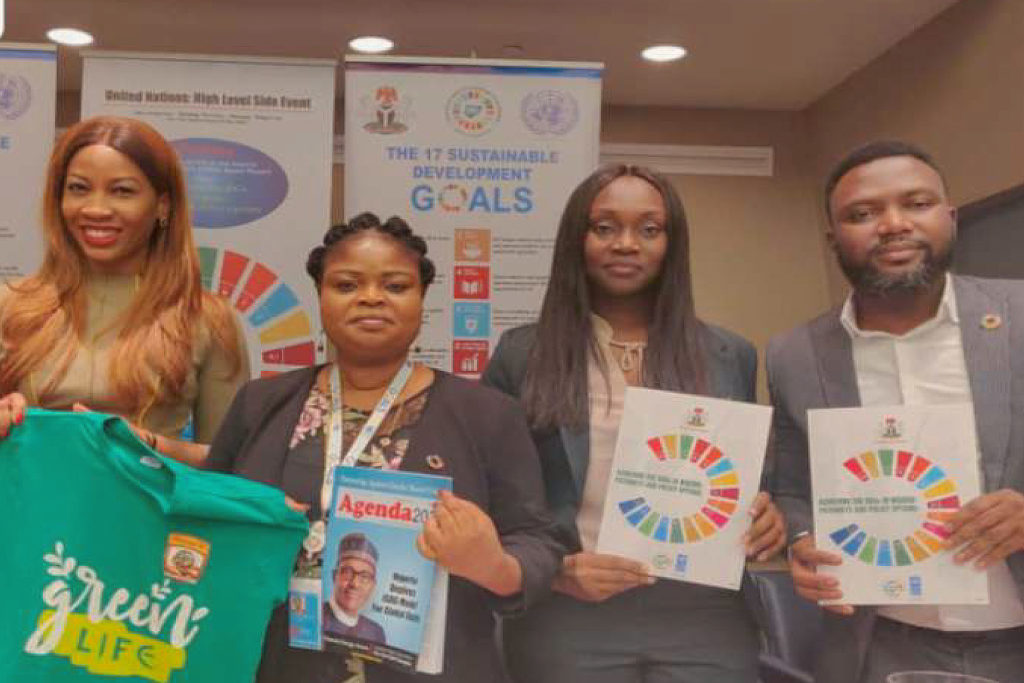 Report shows that more than 40% of household generated waste ends up on our streets and drainage causing obstruction to line AOM Tela
Recycling is simple and requires minimal effort and time, yet it has a huge impact. Studies indicate that deforestation and landfills account for an estimated 25% of the global greenhouse gas emissions annually. Recycling eliminates the need for new raw materials to make new products. For instance, recycling one ton of paper saves 19 trees from being cut. Tree preservation in turn leads to the protection of water catchment areas and promotes the capture of carbon dioxide, reducing greenhouse gas emissions and global warming.
What we have achieved thus far:
Recycling to promote a circular economy: We have commenced an extensive recycling programme at our various offices listed below commencing with the recycling of, paper, plastic and aluminum. Our aim is to promote a circular economy aimed at minimizing waste and making the most of our resources. For environmental sustainability the recycled waste collected will be converted into fibre, tissue paper and PET pellets for continued use.
Recycling operations have commenced in the following offices:
Our Head Office, Corporate Centrum, Ikoyi, Lagos
Port Centrum, ljora Lagos Capital Centrum, Abuja
Upcycling: Committed to working with our partners, Pearl Recycling by donating all discarded tyres at Sahara for upclycling and creative remodelling into sustainable eco- friendly products such as ergonomically designed chairs for schools in our environment like the Joraf Gate School in Ijora.
Sustainable Training: Working with our partner company Pearl Recycling to train indignenes of our community in ljora to upcycle waste products such as tyres and convert them into furniture, equip them with tools and set them on a path to sustainably train others in the community including students in a manner that helps tackle climate change whilst providing economic empowerment.
Partnership with recyclers such as Wecyclers and Eco Prune for the collection of recyclable waste and conversion into reusable material.
Introduction of internal Green Champions who promote the Green Life Way as well as external Green Life volunteers
Launch of Green Life Website to continuously raise awareness on the Green Life, attract and retain volunteers as well as raise funds- www.saharagreenlife.com
It is anticipated that as we successfully introduce this initiative to ljora, this model will then replicated in the various communities that we operate out of.